Providing You With Quality Nondestructive Testing Services
Radiographic testing examines welds using specialized equipment that utilizes Iridium 192 as the radioactive source. Film is processed on site and interpreted to all applicable codes. Our mobile units consist 2-3 man crews using trucks that are fully equipped and self-contained, including dark rooms
and generators.
We provide our customers with quick, accurate results on site, with all work being performed in a safe and efficient manner.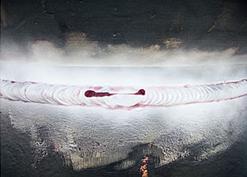 Liquid Penetrant Testing (LPT), also called Dye Penetrant Inspection (DPI) and Penetrant Testing (PT), is widely used to detect surface defects in castings, forging, welding, material cracks, porosities and possible fatigue failure areas. We offer a variety of LPT procedures including visible, fluorescent, water washable and solvent removable processes to meet our customers' specific needs.
Blazer Inspection, Inc. offers QA/QC services tailored to meet your needs. Our weld inspectors have been trained to ASNT-TC-1A guidelines, including additional certification from the American Welding Society's CWI program. Our inspectors also have access to the latest codes, associated interpretations and the most up-to-date welding/inspection processes and methodologies within the industry. Blazer can also assist with validating quality processes by establishing product specifications and quality attributes, measuring production, documenting evidence, determining operational performance qualification, and writing/updating quality assurance procedures.